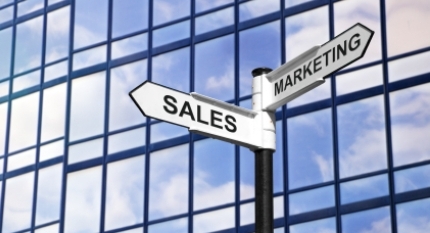 ENGINE MARKET
Global internal combustion engine manufacturers' annual revenues now are over US$480 billion (based on reported sales by the top 10 global engine manufacturers, excluding emerging markets).
Fuel efficient internal combustion (FEIC) engine technologies are expected to capture a rapidly increasing share of that global market and equate to US$401 billion by 2021 with a 10 year cumulative annual growth rate of 13%.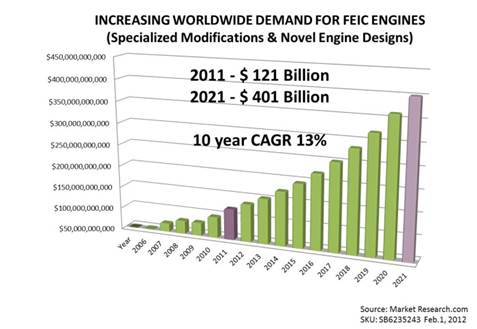 The US clean engine fleet market alone is US$95 billion with California retrofit and re-powers at US$11.2 million.
Fleet operators are purchasing engine retrofit kits and re-power engines to comply with EPA and CARB lower emissions regulations and to take advantage of various tax subsidy and rebate programs.
The 2019 annual generator set engine market is predicted to be US$26 billion for residential and industrial markets.
The 2019 annual transportation refrigeration engine market is expected to be US$2.6 billion.
Finally, the 2019 annual commercial truck engine market is forecasted at US$138 billion.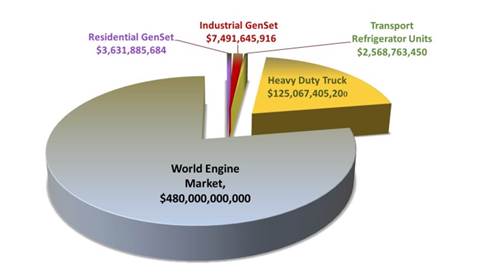 So it becomes obvious that huge GoTek Energy® DynaKinetic™ engine revenue acquisition is possible with small penetration.
COMPRESSOR & PUMP MARKET
The 2019 annual air compressor market is expected to be US$27 billion.
Our pump markets are still being quantified but we feel safe to say that when combined with compressors they are on a similar order of magnitude to the engine market in global revenue.
GAS MOTOR MARKET
Our gas motor market is still young, developing, and not quantified yet.  However, we feel recovering the wasted heat energy from internal combustion engines and cost effectively converting it back into kinetic energy just makes good sound business and environmental sense.  We expect this to become a promising future market.