How would you like a vehicle you can fill-up with a low-cost clean gaseous fuel like natural gas or propane or with standard liquid gasoline or diesel fuel?  Imagine its engine is 53% efficient plus weighs 71% less than a piston engine for super mileage!  What if it also had more power and 60% more torque for exciting performance?  Dream of it also with 76% less moving parts than your normal piston engine so there is less to wear out resulting in great reliability!
Alternatively, how would you like a compressor or pump that flowed so much per revolution that it ran a much shorter time and significantly reduced your energy costs?
Well, GoTek Energy®, Inc. is developing those game-changing DynaKinetic™ rotary technologies as both an engine (that's not a Wankel/Mazda) and as a compressor/pump (that' not a piston, screw, or scroll)!
GoTek Energy's® DynaKinetic™ rotary engines (which are not Wankel engines) run on clean natural gas or propane to reduce harmful emissions and can also run on a second common fuel to increase the mileage range or run time.
GoTek Energy's® cylindrical piston-free rotary engine design converts clean and standard fuels into energy more efficiently than traditional engines, by eliminating much of the mechanical complexity (and associated energy loss) of piston-based engines.
GoTek Energy's® DynaKinetic™ rotary compressors and pumps flow significantly more gas or liquid per revolution and achieve this performance in a reduced size and weight package.
Our objective is to excite customers while taking a bite out of high-cost oil consumption or electricity usage and generating jobs.
We focused on improving every area of customer importance … fuel cost (efficiency & weight), emissions, performance (power/torque or pressure/flow, response, & vibration), durability, & serviceability.
You can have it all!
Ask your dealer or retailer, "Is your represented OEM strategically working with GoTek Energy® to help bring this technology to market?"
Experienced Team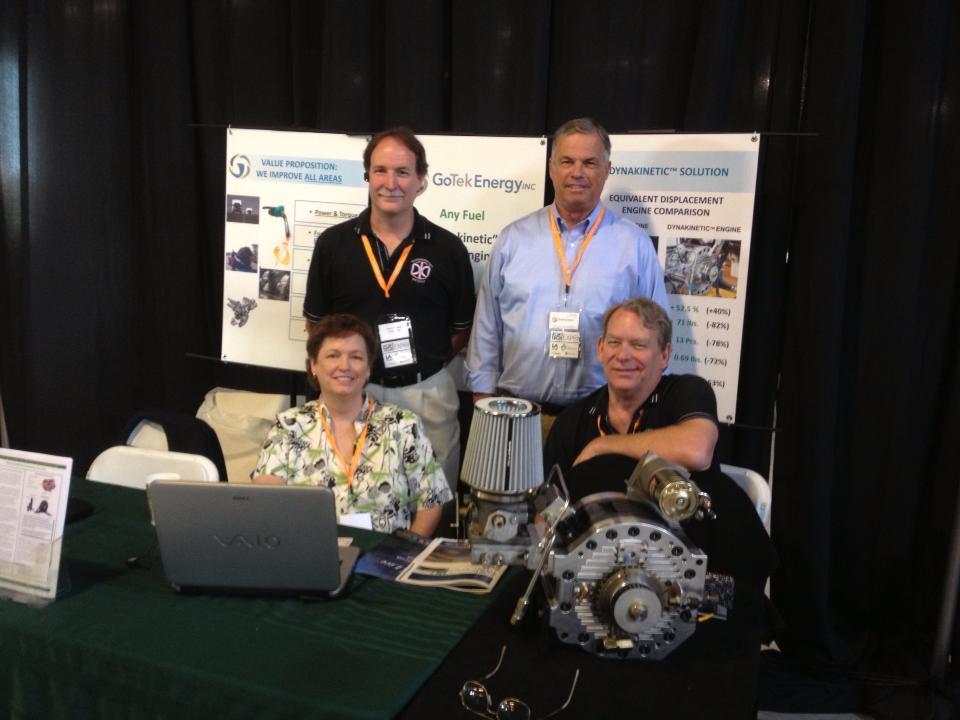 Our diverse experienced team is passionate about what they are doing … "Creating high technology products that will make a difference!"
Learn more on our "Company Overview – Executive Team" subpage.
Powerful Products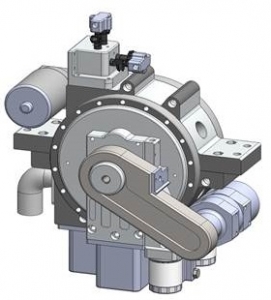 DynaKinetic™ technology integrated in your OEM product for an excited end customer.
Learn more on our "Product" page.
Value Proposition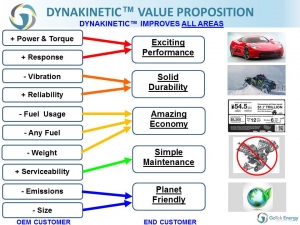 Improved performance, increased durability, better fuel economy, greater multi-fuel capability, reduced emissions, smaller size, less weight, better response, diminished vibration, and simplified serviceability … The customer can have it all!
Learn more on our "Value Proposition" page.