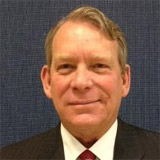 Steve Herbruck
CEO and Board Chair
Steve Herbruck is an inventor and a serial entrepreneur and is leading the company from concept into global expansion. Mr. Herbruck previously led WellSonic LC from its prototype phase, through product development into production, and into a successful IP sale to Weatherford, all within 3 years. Mr. Herbruck oversaw and managed all design and development for manufacturing, statistical performance bench and field testing, authored 8 patents, and landed the IP license sale.  He oversees GoTek Energy's® strategic direction and R&D plus IP efforts. His executive skills will allow GoTek Energy® to expand its P&L, technology, human resource, and legal management team to support its continued growth.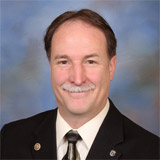 B. Scott Farrenkopf
COO & Board Director
Bradley Scott Farrenkopf is a senior executive who has extensive engineering technical and operational experience communicating with and leading large global organizations so they deliver cutting edge manufactured-product technologies that exceed customer expectations and which also exceed stockholder or owner financial objectives including:
1) growing revenue where he has captured over ½ billion dollars in business over his career,
2) increasing profitability where he has taken up to $25 million dollars in cost out annually, and
3) improving cash flow where he has increased working capital by $3 million annually.
He has achieved these objectives flawlessly and on-time even when significant problem solving or change was necessary.
He oversees GoTek Energy's® operations. His executive skills will allow GoTek Energy® to expand its program management, engineering, supply chain, manufacturing operations, quality, facilities, and business unit management team to support its continued growth.
EXPERIENCE & SKILLS
Bradley Scott Farrenkopf possesses extensive experience in the North American, South American, Asian, and European markets, including new product, line/cell and/or plant launches in all four regions. He spent four years on assignment in Brazil as well as four years in Mexico.
He has worked at Schneider Electric Corporation, Delphi Corporation, and General Motors Corporation, in addition to running his own consulting firm and investing in and advising several startup companies.
Mr. Farrenkopf has contributed to major operational cost reductions, efficiency improvements, quality issue resolutions, organizational realignments, operational movements, consolidations, out-sourcings, operation start-ups, new product launches, and global revenue growth.
Mr. Farrenkopf has had responsibility for global Technical Center operations employing up to 1800 engineers and technicians.  He has significant experience in chassis and powertrain motor vehicle systems.  He was instrumental in leading the development and production launches of modules and subsystems such as powertrain variable-nozzle turbo charger control for Volvo Truck, chassis modules for the Chevrolet Celta, Gen-3 wheel bearings for the Chevrolet Astra, Magna-Ride suspension for the Corvette, Integrated Chassis for Cadillac, brake-by-wire for the GM EV, and the controlled suspension system for Chrysler's 6-wheeled T-Rex prototype pickup.  During these product engineering activities he led teams responsibility for hydraulic and pneumatic valves, sensors, batteries, engine management systems, engine-cooling systems, wiper systems, air conditioning systems, controlled braking systems, and controlled suspension systems. He and his teams also engaged in software engineering activities relating to algorithms, diagnostic modules, serial-communication protocols, and calibration sets in embedded integrated-software packages, including user-interface software applications for PCs.
Mr. Farrenkopf has also served in manufacturing engineering and operations activities relating to hydraulic and pneumatic valves, sensors, batteries, chassis modules, and bearings.  He held P&L responsibility for 3 plants in Brazil which produced chassis products where 1 was a joint venture, 1 plant in Mexico which produced sensors, and 1 in the United States which produced sensors.
Mr. Farrenkopf has managed supply chain activities with over US$60M in purchased material from 180 suppliers encompassing over 1600 active part numbers which were shipped from 49 lines/cells to 414 customers over 710 locations at volumes over 315,000 per week.  He headed up chassis Supplier Development and Quality for Delphi in South America and localized over 80 suppliers during a time of significant currency devaluation impacting imported material in 1999.  He championed Delphi's global sensor and actuator annual cost reduction effort from Mexico for 3 years.  He has also led site certifications to both ISO9000 and TS16949.  Finally, he acted as a corporate beta site for a new ERP system and achieved implementation in 6 months.
Mr. Farrenkopf has extensive in-practice knowledge of program management, TS16949, product/software/process/system technology rollout planning, patents, expense/capital budgeting, technical organizational structuring & resource assignment, BPO/KPO, product & manufacturing gated development processes & design reviews, VSM, COGS control, ECR/ECN processes, Shainin & 6-Sigma, prints/specifications, DFMEA's/PFMEA's, DFS, DFM, DFE, 80-20% reuse, analysis/simulation, verification/validation testing, Lean, PFD's, PCP's, poka-yoke's, operator instructions, 5S, Kaizan, TPM, and SIM.
Mr. Farrenkopf holds a Bachelor of Science in Electrical and in Computer Engineering from the University of Cincinnati in the United States and has completed Graduate studies at the University of Dayton in the United States.  He is also certified as a Shainin Rolling Top 5 Manager and holds a professional engineer EIT certification from Ohio.  He has 3 patents granted and 2 pending in the United States.
Mr. Farrenkopf has participated in the professional associations of the Society of Automotive Engineers (SAE), the Institute of Electrical and Electronics Engineers (IEEE), and the Society of Manufacturing Engineers (SME).  He has also been very active in the charitable organization of Rotary International including being the Club President of the Rotary Club of Moorpark and Executive Assistant Governor and Board Director for Rotary District 5240 covering the 4 California counties of Ventura, Santa Barbara, San Luis Obispo, and Kern.  Mr. Farrenkopf has sat on 5 NPO boards and 2 private corporation boards.
Mr. Farrenkopf also speaks fluent Portuguese in addition to his native English.
ASSIGNMENTS
Mr. Farrenkopf is currently an investor, Board Director, and COO at GoTek Energy®, Inc. where he advises on product and process development for the clean technology fuel agnostic revolutionary rotary combustion engine and energy efficient high flow compressors & pumps.
He is also COO at Trimentum Management Partners, LLC where he supplies management expertise to equity partner high technology manufacturing-based startup companies and ventures including Quantakinetic Holdings, Inc. and GreenTech Motors, Inc.
He also served as Board Director at GreenTech Motors, Corp. where he strategically guided this partner of GoTek Energy®, Inc. as they jointly pursue opportunities which pair and integrate clean technology fuel agnostic revolutionary rotary combustion engines with ultra-efficient generators for genset, electric vehicle range extender, and hybrid powertrain opportunities as well as integrate energy efficient high flow rotary compressors with ultra-efficient electric motors for gas compressing and liquid pumping opportunities.
Mr. Farrenkopf was also most recently President of Farrenkopf Consulting where he helped companies with general management business process improvement; business development; manufacturing operations cost-reduction; program management on time, below cost, and desired risk execution; product and process engineering excellence; scrap, customer complaint, quality incident, and warranty claims reduction through structured problem-solving; technical litigation case win probability improvement; and due diligence prior to business purchase. This business has now been rolled up into Trimentum Management Partners, LLC.
From 2006 to 2009, he was the General Manager of the US$120,000,000 annual revenue Kavlico Corporation of the Custom Sensors and Technologies business unit of Schneider Electric in Moorpark, California USA and Tijuana, Mexico, which manufactures ceramic, piezo-resistive MEMs, capacitive MEMs, and thin film-pressure sensors for the transportation, industrial, medical, and aerospace markets.
From 2002 to 2006, he was responsible for Mexico engineering and program management for actuator and module products, including overseeing the global productionization of ABS valves, transmission valves, gasoline-fuel-injector coils, evaporative-emissions valves, cam-phasing valves, cruise-control modules, construction equipment hydraulic-ram control-modules, and variable turbo-control modules at Delphi Automotive Systems in Juarez, Mexico. He also acted as the Mexico Technical Center Director and participated as a member of the Sensor and Actuator Business-Line Team.
From 1999 to 2002, he was responsible for South American engineering for chassis products, aftermarket products, batteries, and the South American technical center facilities and support groups focused on engine management systems development, plus chassis Supplier Development/Quality, as well as the South American Strategic & Tactical Regional Chassis Product-Line Manager at Delphi Automotive Systems in São Caetano do Sul and Piracicaba, São Paulo Brazil.
From 1995 to 1999, he was responsible for global engineering for controlled suspension systems in the areas of ride height, damping (Road Sensing Suspension, Real-Time Damping, and MagnaRide at Cadillac and Corvette), and roll control as well as valve and motor based brake-by-wire (GM Electric Vehicle) electronic systems at General Motors Corporation in Dayton, Ohio USA.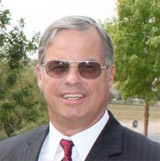 Brian Aikens
CFO & Board Director
Brian Aikens has 30+ years overseeing Finance and Accounting within corporations supplying services to federal, state, and local governments. He has covered all areas of corporate finance and administration as either CFO or Director of Finance & Administration. He has worked with and supported audits and audit requirements both internally and externally, having 15+ years interacting with the Defense Contract Audit Agency (DCAA) as well as other federal, state, regional, and local agencies. His most recent position was CFO of Fugro West, USA, a global environmental engineering corporation. He oversees GoTek Energy's® financial operations. His executive skills will allow GoTek Energy® to expand its finance, real estate, and information technology management team to support its continued growth.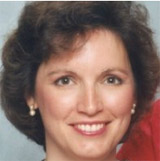 Lydia Cole
CAO & Board Director
Lydia Cole is a serial entrepreneur, a previous owner of a precision production and tooling machine business employing 50+ employees, and an owner of an executive high-tech recruiting firm. She oversees GoTek Energy's® administrative operations. Her executive skills will allow GoTek Energy® to expand its sales, marketing, public relations, and production control/scheduling & logistics management team to support its continued growth.

Zhimin "Jimmy" Huang
EVP Asia & Board Director
Jimmy Huang is an entrepreneur and an owner of a high-tech global electronic device manufacturing company.  He owns factories in both the US and China and is a naturalized US citizen from China.  He oversees GoTek Energy's® Chinese sales, supply chain, and operations.  His executive skills will allow GoTek Energy® to expand its footprint into the fast growing Asian market to support its continued growth.