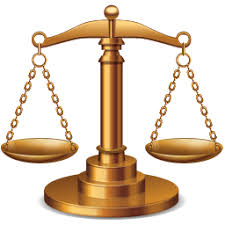 Website Terms of Use
PLEASE READ THE FOLLOWING TERMS OF USE AND DISCLAIMERS CAREFULLY
BEFORE USING THIS WEBSITE
Acceptance of Terms
GoTek Energy®, Inc. maintains this Website (the "Site") for your personal use.  Your access to and use of this Site is subject to the following Terms of Use.  GoTek Energy®, Inc. reserves the right to update these Terms of Use at any time without notice to you.  The most current version of the Terms of Use are indicated in the text below.  By using this Site, you accept, without limitation or qualification, these Terms of Use.  If you do NOT agree to these Terms of Use, please do NOT use this Site.
Not a Supply, Licensing, or Joint Venture Agreement or Investment Solicitation
This information is intended to assist GoTek Energy®, Inc. potential and/or actual customers and may assist professional accredited investors.  The information does not constitute an agreement to provide product, technology, and/or service or a solicitation to invest and is subject to correction, completion, and amendment without notice.  Any such agreement or solicitation, if made, will only be made by means of offline confidential documents supplied to prospective customers or prospective accredited investors.  It is not our intention to state, indicate, or imply in any manner that current or past results are indicative of future results or expectations.  As with all agreements (purchases, licenses, or joint ventures) or investments, there are associated risks.  Prior to making any agreement or investment, a prospective customer or prospective investor should consult with their own investment, accounting, legal, and tax advisers to evaluate independently the risks, consequences, and suitability of that agreement or investment.
Accuracy and Completeness of Information
While GoTek Energy®, Inc. strives to ensure that the information contained in this Site is accurate and reliable, GoTek Energy®, Inc. makes no warranties or representations as to the accuracy, correctness, reliability, or otherwise with respect to such information, and assumes no liability or responsibility for any omissions or errors in the content of this Site.
Modification of Site
GoTek Energy®, Inc. will periodically revise the information, product, services, and resources contained in this Site and reserves the right to make such changes without any obligation to notify past, current, or prospective visitors.
Your Use of the Site
You may download content for non-commercial, personal use only, provided copyright, trademark, or other proprietary notices remain unchanged and visible.  No right, title, or interest in any downloaded materials is transferred to you as a result of any such downloading or copying.  You agree that you will not otherwise copy, modify, alter, display, distribute, sell, broadcast, or transmit any material on the Site in any manner without the written permission of GoTek Energy®, Inc.
No Unlawful or Prohibited Use
As a condition of your use of the Site, you will not use the Site for any purpose that is unlawful or prohibited by these Terms of Use or any applicable laws.
Unsolicited Submissions
GoTek Energy®, Inc. does not accept or consider any creative ideas, suggestions, or materials from the public ("Submissions"), therefore, you should not make any Submissions to GoTek Energy®, Inc.  If you do send us a Submission, despite our request not to do so, then such Submission will be considered non-confidential and non-proprietary and shall immediately become the property of GoTek Energy®, Inc.  GoTek Energy®, Inc. shall exclusively now and hereinafter own all rights, title, and interest therein.  GoTek Energy®, Inc. will be free to use any Submissions for any purpose whatsoever.
Privacy Policy
GoTek Energy®, Inc.'s use of any personal data you submit to the Site is governed by the Site's Privacy Policy.
Disclaimers
THE WEBSITE IS PROVIDED ON AN "AS IS" BASIS. GoTek Energy®, Inc. EXPRESSLY DISCLAIMS ALL WARRANTIES, INCLUDING THE WARRANTIES OF MERCHANTABILITY, FITNESS FOR A PARTICULAR PURPOSE, AND NON-INFRINGEMENT.  GoTek Energy®, Inc. DISCLAIMS ALL RESPONSIBILITY FOR ANY LOSS, INJURY, CLAIM, LIABILITY, OR DAMAGE OF ANY KIND RESULTING FROM, ARISING OUT OF, OR ANY WAY RELATED TO:
1) ANY ERRORS IN OR OMISSIONS FROM THIS WEBSITE AND THE CONTENT, INCLUDING BUT NOT LIMITED TO TECHNICAL INACCURACIES AND TYPOGRAPHICAL ERRORS,
2) ANY THIRD PARTY WEB SITES OR CONTENT THEREIN DIRECTLY OR INDIRECTLY ACCESSED THROUGH LINKS IN THIS WEBSITE, INCLUDING BUT NOT LIMITED TO ANY ERRORS IN OR OMISSIONS THEREFROM,
3) THE UNAVAILABILITY OF THE WEBSITE OR ANY PORTION THEREOF,
4) YOUR USE OF THIS WEBSITE OR
5) YOUR USE OF ANY EQUIPMENT OR SOFTWARE IN CONNECTION WITH THE WEBSITE.
Limitation of Liability
In no event and under no legal or equitable theory, whether in tort, contract, strict liability, or otherwise, shall GoTek Energy®, Inc. be liable for any direct, indirect, special, incidental, or consequential damages arising out of any use of the information contained herein, including, without limitation, damages for lost profits, loss of goodwill, loss of data, work stoppage, accuracy of results, or computer failure or malfunction.
Indemnification
You agree to defend, indemnify, and hold GoTek Energy®, Inc. harmless from and against any and all claims, damages, costs, and expenses, including attorney's fees, arising from and related to your use of the Site.
Copyright Notice
Unless otherwise noted, the graphic images, buttons, and text contained in this Site are the exclusive property of GoTek Energy®, Inc. and its subsidiaries.  Except for personal use, these items may not be copied, distributed, displayed, reproduced, or transmitted, in any form or by any means, electronic, mechanical, photocopying, recording, or otherwise without prior written permission of GoTek Energy®, Inc.
Trademarks
This Site features logos, brand identities, and other trademarks and service marks (collectively, the "Marks") that are the property of, or are licensed to GoTek Energy®, Inc. and its subsidiaries and/or joint ventures.  Nothing contained on this Site should be construed as granting, by implication, estoppel, or otherwise, any license or right to use any Mark displayed on this Site without written permission of GoTek Energy®, Inc. or any such third party that may own a Mark displayed on the Site.
Links to Third Party Sites
As a convenience to users, this Site may link to other sites owned and operated by third parties and not maintained by GoTek Energy®, Inc.  However, even if such third parties are affiliated with GoTek Energy®, Inc., GoTek Energy®, Inc. has no control over these linked sites, all of which have separate privacy and data collection practices and legal policies independent of GoTek Energy®, Inc.  GoTek Energy®, Inc. is not responsible for the contents of any linked sites and does not make any representations regarding the content or accuracy of material on such sites.  Viewing such third party sites is entirely at your own risk.
Cautionary Language Regarding Forward-Looking Statements
This Site may contain statements, estimates, or projections that constitute "forward-looking statements" as defined under U.S. federal securities laws.  Any such forward looking statements are inherently speculative and are based on currently available information, operating plans, and projections about future events and trends.  As such, they are subject to numerous risks and uncertainties.  Actual results and performance may be significantly different from GoTek Energy®, Inc.'s historical experience and our present expectations or projections.  GoTek Energy®, Inc. undertakes no obligation to publicly update or revise any forward-looking statements.
Website Privacy Policy
PLEASE READ THE FOLLOWING TERMS OF USE AND DISCLAIMERS CAREFULLY
BEFORE USING THIS WEBSITE
Privacy Notice
This privacy notice discloses the privacy practices for http://www.gotekenergy.com. This privacy notice applies solely to information collected by this website.  It will notify you of the following:
What personally identifiable information is collected from you through the website, how it is used, and with whom it may be shared.
What choices are available to you regarding the use of your data.
The security procedures in place to protect the misuse of your information.
How you can correct any inaccuracies in the information.
Information Collection, Use, and Sharing
We are the sole owners of the information collected on this site.  We only have access to/collect information that you voluntarily give us via email or other direct contact from you. We will not sell or rent this information to anyone.
We will use your information to respond to you, regarding the reason you contacted us.  We will not share your information with any third party outside of our organization, other than as necessary to fulfill your request.
Unless you ask us not to, we may contact you via email in the future to tell you about new products or services, announcements, or changes to this Privacy Policy.
Your Access to and Control Over Information
You may opt out of any future contacts from us at any time.  You can do the following at any time by contacting us via the email address given at the end of this Privacy Policy:
See what data we have about you, if any.
Change/correct any data we have about you.
Have us delete any data we have about you.
Express any concern you have about our use of your data.
Security
We do not take precautions to protect your information.  If you submit sensitive information via the website, your information is not protected online or offline.
Wherever we collect information, that information is not encrypted and transmitted to us in a secure way.  You can verify this by looking for a "not protected" icon in the address bar and/or looking for "http" at the beginning of the address of the Web page.
While we do not use encryption to protect information transmitted online, we attempt to protect your information offline.  Only employees who need the information to perform a specific job are granted access to personally identifiable information.  The computers/servers in which we store personally identifiable information are kept in a secure environment.
Registration
In order to contact us via this website, a user must first complete the registration form.  During registration a user is required to give certain information. This information is used to contact you about the products and/or services on our site in which you have expressed interest.  At your option, you may also provide optional information about yourself, but it is not required.
Cookies
We use "cookies" on this site.  A cookie is a piece of data stored on a site visitor's hard drive to help us improve your access to our site and identify repeat visitors to our site.  Cookies can also enable us to track and target the interests of our users to enhance the experience on our site. Usage of a cookie is in no way linked to any personally identifiable information on our site.  Some of our business partners may use cookies on our site. However, we have no access to or control over these cookies.
Sharing
We may share aggregated demographic information with our partners.  This is not linked to any personal information that can identify any individual person.
Links
This website contains links to other sites.  Please be aware that we are not responsible for the content, terms of usage, or privacy practices of such other sites.  We encourage our users to be aware when they leave our site and to read the terms of usage and privacy statements of any other site that collects personally identifiable information.
Concerns
If you feel that we are not abiding by this Privacy Policy, you should contact us immediately via email  at info@gotekenergy.com.