GoTek Energy® has an advisor and investor relationship with the J.D. Power Family Office and James David Power IV, son of the founder of J.D. Power and Associates.  Jamey was a key executive at J.D. Power and Associates until its sale in 2005 to McGraw-Hill Companies, Inc.  The Power family was instrumental in changing how the automotive industry operated through its collection, analysis, and reporting of unalloyed preferences, complaints, and kudos from the drivers.  There would be no debate that their efforts drove improved customer satisfaction in the global motor vehicle market as well as nearly every manufacturing and service industry.  Jamey, like his father, is a passionate advocate of listening directly to the voice of the customer and the book he co-authored titled "Satisfaction" reinforces what every company should be doing to exceed customer expectations.  We are extremely excited at GoTek Energy® that Jamey will be able to help us instill the Power wisdoms and insights in the earliest stages of our company's development and growth so it permeates throughout our culture.
GoTek Energy® has partnered with the start-up company Fuel Myzor, LLC that has designed a booster system for commercial vehicles, such as semi-trucks, locomotives, and ships that will increase the fuel efficiency of those vehicles by as much as 40% to 50%.
GoTek Energy® has partnered with the start-up company Advanced Combustion Technologies, Inc. (ACT) that has developed and patented high efficiency electricity based brown gas (HHO) clean fuel production modules.   ACT technology allows more energy to be produced from the gaseous fuel when combusted than it took to create the gaseous fuel electrically from water which is transformational relative to making HHO and H2 commercially viable fuels.  Current electrolysis and natural gas decomposition methods just can't do this.  ACT fuel production modules will supply DynaKinetic® engines applied in select applications including electric power generation.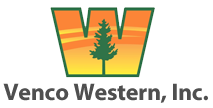 GoTek Energy® has partnered with Venco Western which is a countywide street sweeping company.  Venco Western will act as a captured fleet for field testing GoTek Energy's® stationary and mobile engines.  Venco Western has invested in GoTek Energy® and a Memorandum of Understanding (MOU) is in place for the future supply of engines for mandated street sweeper CNG retrofits.

GoTek Energy® has an advisor and investor relationship with 999USA/Unitech Racing which is a racing team who are experienced with Mazda rotary and Nissan piston engines.  Unitech Racing was recently selected to support Maserati's and then McLaren's US racing efforts.  Unitech Racing also has access to Willow Springs Raceway.

GoTek Energy® also has an advisor and investor relationship with Mariah Motorsports which is a race part supplier, engine shop, and dyno lab.  Mariah is nationally recognized for their Mazda rotary engine expertise.  They support GoTek Energy's® engine dyno performance testing.
GoTek Energy® has an advisor and investor relationship with Richard Albain.  Although Richard is best known for being a Special Effects Coordinator in the motion picture industry, his passion is auto racing.  After pursuing racing Quarter Midget race cars with his own father, Richard introduced his two daughters, Roxanne and Charlene, to the world of quarter midget racing, joining the PVQMRA (Pomona Valley Quarter Midget Racing Association).  It was with this rekindled interest in racing that sparked Richard's creativity.  Richard was not satisfied with the current offering of chassis and engines, so he built his own.  In doing so, he brought innovative technology to the sport, totally redefining it.  With his newly built custom race cars, Richard and his daughters became fierce competitors.  They won numerous championships, set world records, and became QMA Grand National Champions in 1985, 1990, & 1992 against the likes of Jeff Gordon.  When Richard is not enjoying watching auto racing, he can be found at Saticoy Studios in Van Nuys, CA where he currently oversees operations as the President and CEO.  Not only does Richard support GoTek Energy® with great technology ideas but he also assists us with our PR needs through direct studio access to support our video and audio productions.
GoTek Energy® has an advisor and client relationship with People Media Worldwide, Inc.  through John Lockhart.  With its unique blend of products, services, and consumer-driven events, People Media helps organizations conduct research, raise awareness, tap demand, build brands, and conduct issues advocacy to reach strategic objectives.  People Media meets its clients' communications needs with energy to build successful campaigns and the experience and know-how to deliver outstanding results.  They provide outstanding services delivered by a team of experienced, accomplished professionals.  They will champion many of GoTek Energy's® initial investor, customer, and press introductions.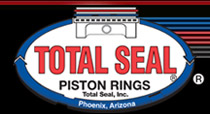 Additionally, GoTek Energy® has the globally recognized piston seal supplier Total Seal as an advisor.  Total Seal supplies to NHRA, NASCAR, and Formula 1.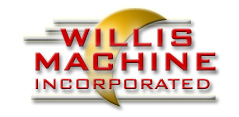 GoTek Energy® has the strategic investor Willis Machine as a partner which is a CNC machiner currently supplying to the aerospace industry.  Willis Machine has the ability to supply GoTek Energy® with machined aluminum and ductile iron parts.

GoTek Energy® has the strategic supplier and investor Electronic Devices, Inc. as a partner.  EDI supplies electrical and electronic assemblies to the industrial and motor vehicle industry.  EDI has multi-site manufacturing floorspace in China and are lean experts. EDI has the ability to supply GoTek Energy® with unique electronics and ignition systems as well as an Asian manufacturing footprint.
GoTek Energy® has an advisor and potential supplier relationship with Southern California Gold Products, Inc. dba Gypsy Rack.  Gypsy Rack began as a small business supporting the specialized divisions of the commercial automotive industry including AM General and later evolved into a mid-sized business which designs and manufactures products for niche military transportation applications for the U.S. Department of Defense.  Their defining military product was a tailgate attachment for U.S. Marine Corps vehicles to carry extra fuel on-board which was given the nickname in the field of a "gypsy rack."  Gypsy Rack has continued to evolve as an expert and respected U.S. military supplier for transportation targeted products including armored protection kits to shield gunners.  Gypsy Rack has the expertise to act as a partner to help quote GoTek Energy® products for U.S. Department of Defense and U.S. government opportunities as well as to champion necessary interface communications and program management tasks as an intermediary contractor and immediate customer.

GoTek Energy's® corporate lawyer is Eric Halvorson Esq.  Mr. Halvorson is also a Professor at the Pepperdine School of Law.

GoTek Energy's® intellectual property law firm is Armstrong Teasdale, LLP.  AT is a globally located firm supporting patents, trademarks, copyrights, and IP litigation.  Armstrong Teasdale was the first U.S. law firm to establish an office in China.  Armstrong Teasdale also represents a large number of Fortune 500 companies including ones in automotive, aerospace, and industrial markets.
GoTek Energy's® business and trial law firm is Parker Mills, LLP.  PM has been representing international, national, and local clients for nearly two decades. They provide thoughtful and effective litigation and business advice to small businesses, Fortune 500 companies, other lawyers and law firms, family groups, individuals, and many of the principal stakeholders in California.

GoTek Energy® has an advisor and investor relationship with Stephens Accountancy Corporation which was founded in the 1970's by Lawrence H. Stephens, CPA and provides its clients with tax services as well as general and specialized business consulting services and tax preparation for all states.  Mr. Stephens specializes in corporate, partnership, and individual income taxation as well as all forms of government tax problems, IRS practice and procedure, and closely-held business consulting.  Larry holds a Masters of Accountancy degree from Brigham Young University.  He is a member of the American Institute of Certified Public Accountants, the California Society of Certified Public Accountants, and the Tax Freedom Institute.  Stephens Accountancy Corporation is also affiliated with Perfect Tax Resolution, which focuses solely on helping people resolve tax issues with the IRS.  Larry is also a successful racer and owns his own race car.

GoTek Energy® has an advisor and client relationship with Peace Recruit which was founded by Mark November.  Mr November has over 23,000 professionals he is connected to on Linkedin.  When he advertises to recruit talent, he also reaches millions of professionals who are connected to his 23,000 contacts.  His unique network is ideal for recruiting for companies in every industry. Mark started multiple companies over 50 years.  He sits on many Boards and he's been an angel investor.  Over the past decade, Mark has focused on developing a worldwide network of innovators and investors with a focus on new technologies.  It was through all these start-up experiences that Mark developed the Peace Recruit solution.  Mark November has recruited for himself successfully and now offers his solution to others.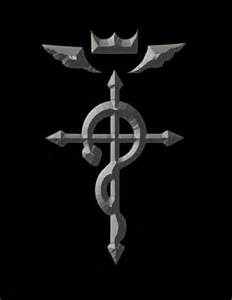 GoTek Energy® has a Metallurgist advisor which is David Niebuhr, PhD.  Dr. Niebuhr was also a Cal Poly Professor of Materials Science before entering the corporate sector.
GoTek Energy® has other partner agreements already existing or in development as well which it cannot yet reveal at this time.